Food waste has become a kind of epidemic. According to the Food Waste Alliance (FWA), 30% of all food grown, equivalent to 1.3 BILLION tons, is lost or wasted every year. And because of the increasing world population, it is forecast that production will have to increase by 60% by 2050, with the corresponding likely increase in waste unless urgent action is taken both by governments and by individual manufacturers.
Of course, the implications of the high levels of food lost each year are not only on food itself, but also on the whole supply chain. Food production accounts for 80% of deforestation, 30% of greenhouse gases leading to global warming, and is thought to be the largest single driver of biodiversity loss.
In addition, we also have the wasted energy in producing the wasted food together with lost natural resources like water, oil and gas.
Looking specifically at manufacturing, food waste is defined as 'any solid or liquid food substance, raw or cooked, which is discarded or intended or required to be discarded'. This includes waste generated by the process, handling, storage, sale, final preparation & cooking and serving of food. In addition, we also have the corresponding wastage of paper and plastic packaging, manpower resources in handling, energy, water, etc. All of which have an impact on profitability.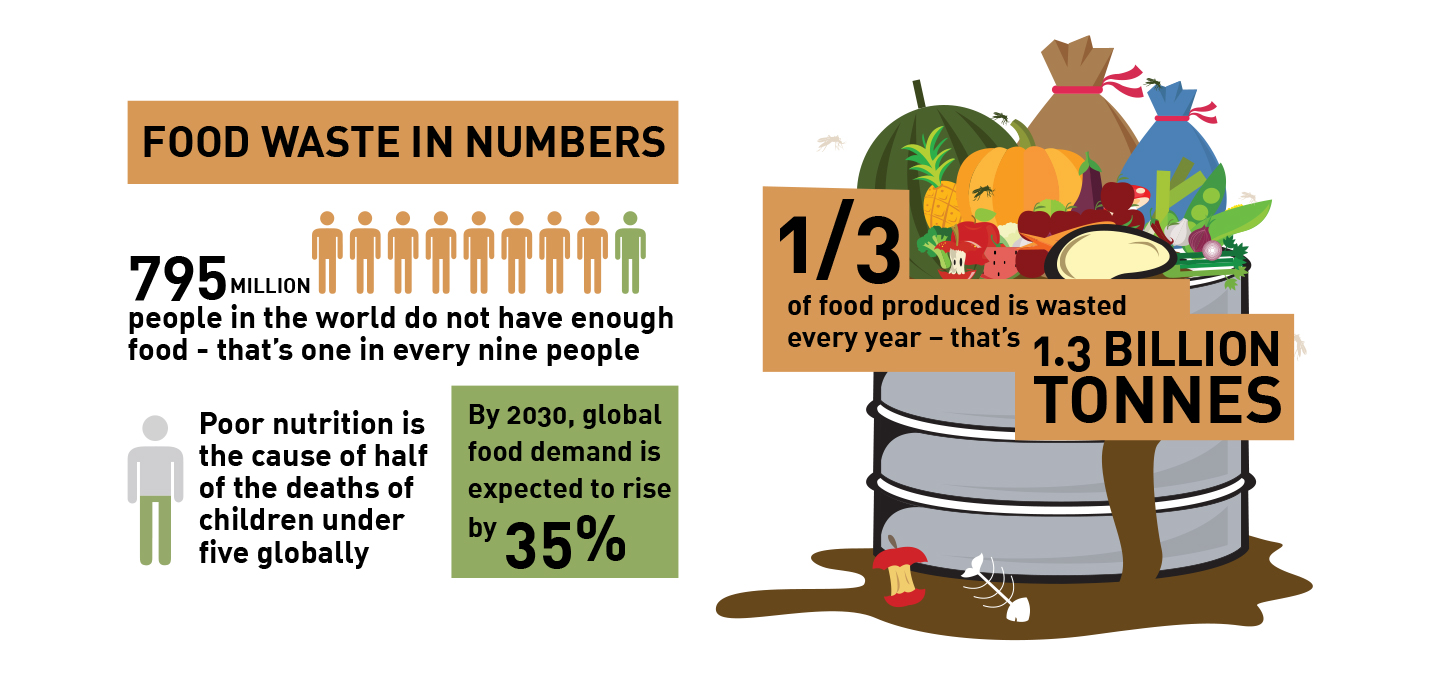 From a manufacturing perspective, implementing a 'Four R approach' (Reducing / Reusing / Recovery / Recycling) is imperative for the food & beverage sector to be more sustainable, says Martyn Perry, MD of International Food Systems.
So what can we do to reverse this upwards trend? The approach must be on multiple fronts. Governments have a major role of course in the strategic management and availability of resources, and in influencing supplier and consumer behaviour.
From a manufacturing perspective, we should be looking at the approach taken by one of the world's largest companies in eliminating waste from their sites. This is called the FourR approach – Reducing / Reusing / Recovery / Recycling.
To make an assessment of the optimal course of action, it is important to establish what are the costs and benefits for each manufacturer in undertaking any actions to ensure that the core problem is resolved, and not the effect. This means establishing a baseline of the current activities, operating costs, waste levels, etc and then deciding on the approach.