UAE's agritech Right Farm looks to new tech to solve food supply chain challenges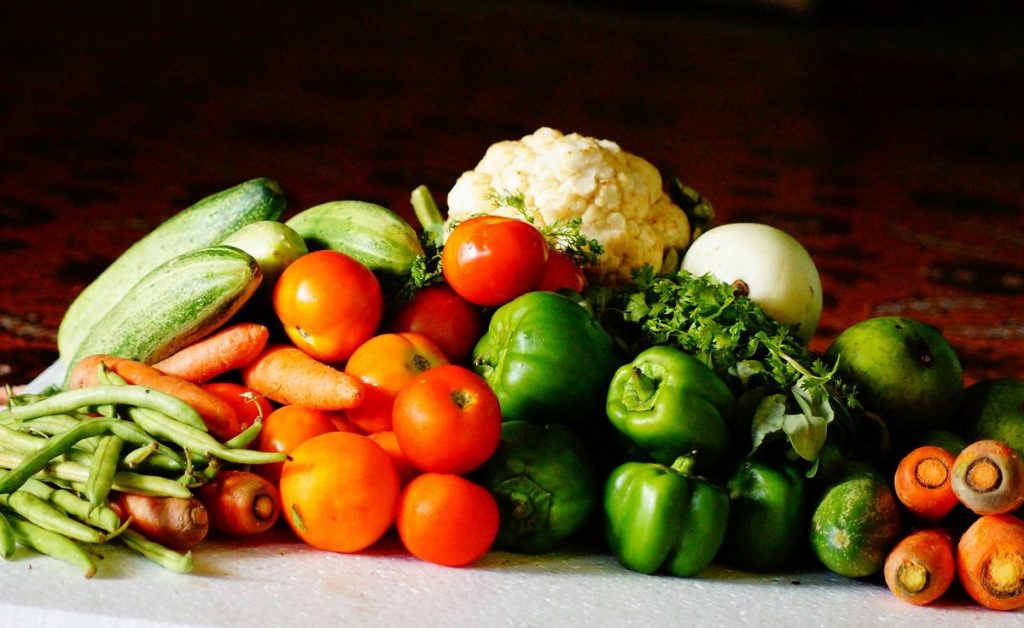 Food security, always a hot issue in the largely hot and arid Middle East, has been pushed to the forefront again with supply chains disruption still a lingering effect of Covid-19 and new pressures added due to geopolitical events.  
Countries across the Middle East, some of which import 80-90 percent of their food, have all turned their attention to bolstering their food security strategies. Governments and private investors have spent millions on new technology geared towards growing food in desert climates.
UAE-based agritech start-up Right Farm is one of those ventures. Right Farm, a B2B digital platform that sources fresh produce from local and international farms for the food and retail sector, secured $2.8 million in a seed funding round last month.
What will Right Farm use the funding for?
The funding will go into developing our tech capabilities and expanding our team, which will allow us to scale our supply chain solutions.
As a result, we are able to empower more businesses to become operationally and financially efficient.
The funding will also feed into our expansion plans in Saudi Arabia and Egypt. 
Saudi Arabia is a  strategic demand market for us and the food value chain challenges are quite visible and mirror what we have addressed and solved in the UAE, so it's a natural next move for us; Egypt also presents lots of opportunities, especially when it comes to securing the regional food supply chains.
A statement from Right Farm said: "They have refined how the UAE gets their produce in smart, sustainable ways to reduce waste (forecasting and selling of 'imperfect' veggies)." Tell me more about this.
By leveraging innovative technology, our platform is designed to help us predict the demand for fresh produce in any given market. This information will help us supply the quantities of fresh produce needed, therefore reducing unnecessary costs and waste.
This information also empowers farmers, as it helps them plan their production and harvest more efficiently, thereby reducing waste as well. 
On the selling of imperfect produce, that initiative comes in as part of our sustainability agenda to build a regenerative supply chain and our commitment to the circular economy. Our mission is to close the loop by reducing waste, upcycling and recycling at every touch point, and we are leveraging partnerships to achieve that.  
We have been encouraging food businesses in the UAE to embrace and buy imperfect fruits and vegetables, and we have received interest from businesses who want to do their part in tackling food wastage.
What supply chain issues exist in this area, and how does Right Farm provide a solution?
There are quite a few challenges with the traditional supply chain, and Right Farm was created to address and solve these challenges. Our mission is to make the supply chain simpler, smarter and more sustainable through the use of technology. 
The challenges include:
Too many middlemen, which causes operational inefficiencies
Reliability and consistency. Suppliers not delivering specific ingredients that restaurants need to make dishes, but also deliver low-quality products as well.
Undeserving of accounts, no proper credit facilities, especially for smaller businesses
Minimum order requirements, with other suppliers businesses, have to order more than they need.
Farmers also suffer from distribution inefficiencies, Right Farm gives them access to a wider distribution.
We are coming in and addressing all these challenges so that our stakeholders are empowered, and help them run efficiently
In summary, we offer:
A one-stop shop with over 1,000 fruits and vegetables 
Consistency and reliability in delivering the right ingredients to businesses with the required specifications
Credit facilities and competitive pricing
Seven-day delivery, no minimum order
Next-day delivery with late cut off times
How have Covid-19 and geopolitical events further disrupted supply chains, and what has the impact been?
Covid-19 has caused supply chain disruptions and highlighted the importance of food security in the region, we have seen the supply for certain food staples affected and this is something that consumers saw as well with food items going missing on shelves.
The war in Europe has added additional pressure on the local and international supply chain causing major disruption with fertiliser and oil prices skyrocketing and food security becoming a major talking point globally. This also created a spillover effect of price hikes across all fresh produce.
The effect has also caused shortages of food staples like wheat, sunflower oil and corn.