Annual Food and Beverage industry report 2019
Annual Food and Beverage industry report 2019 prepared by the UAE Food and Beverage Manufacturers Group's own internal research cell, takes a look at the various factors that impact the performance of the industry. The report contains analyses from government bodies, international independent auditors and a slew of respectable institutions.
Discover how the collated information is juxtaposed against each other to derive unique insights into how various factors influence each other, sometimes indirectly. Explore the entirety of the findings presented to uncover the factors which paves way to the success of an industry.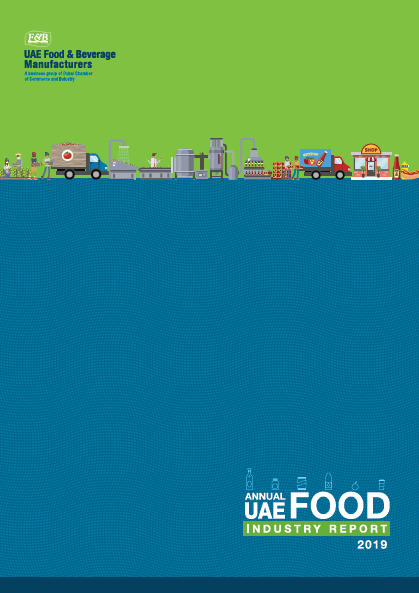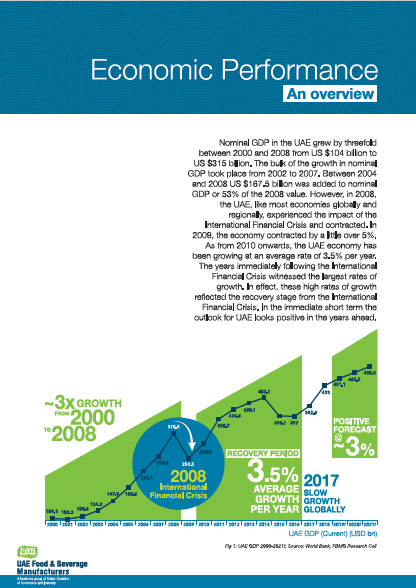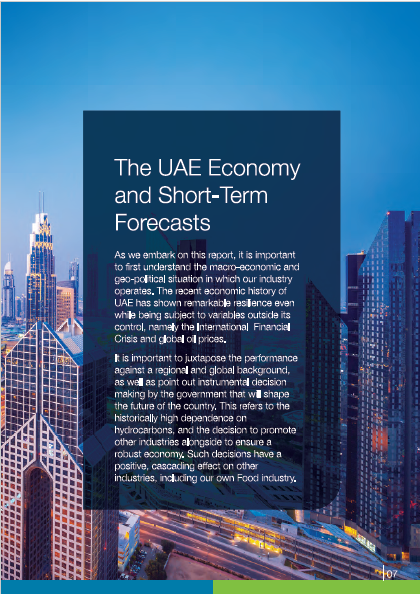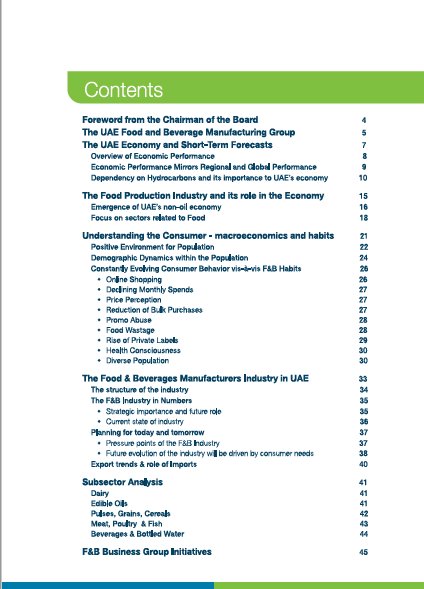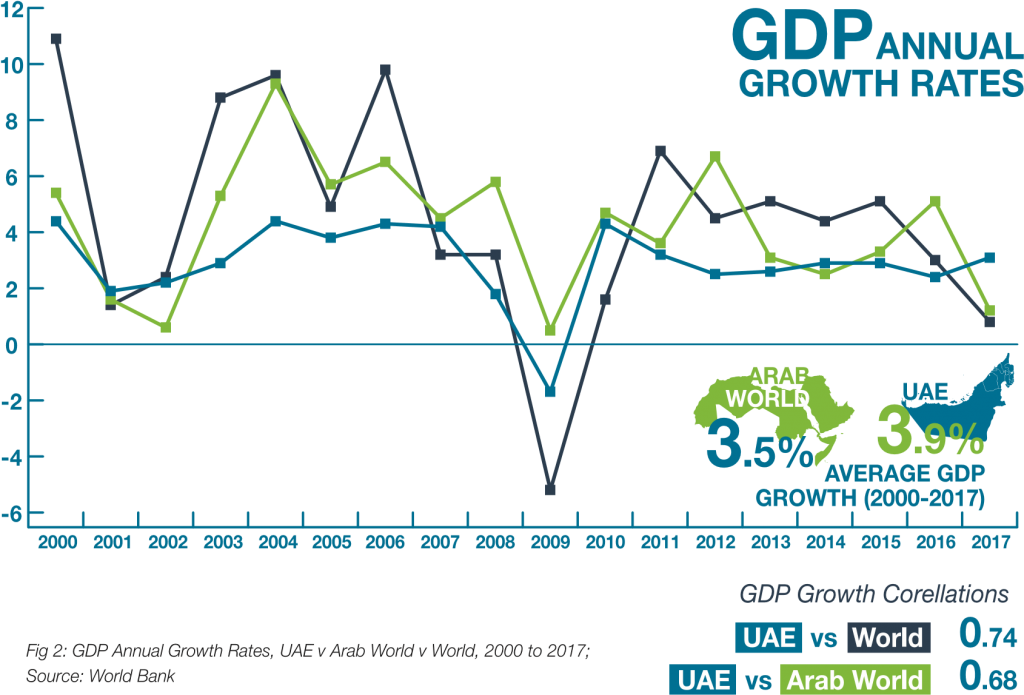 The UAE economy and short-term forecasts
As we embark on this report it is of great importance to understand the macroeconomic and geopolitical situation in which the industry operates
The food production industry and its role in the economy
The industries related to the production and sales of food and beverage products are among the largest non-oil sectors in UAE.


Understanding the consumer
For the industry to succeed as a whole it is important to dig deep into the consumer behavior and deliver what the consumer genuinely wants.
The food and beverages manufacturers industry in UAE and subsector reports
Analysis about the:
• Structure of the industry
• The F and B industry in number
• Planning for today and tomorrow
• Export trends and role of imports
• Subsector analysis